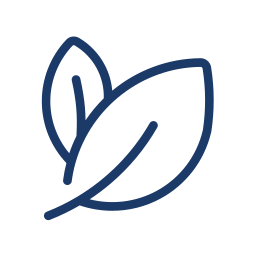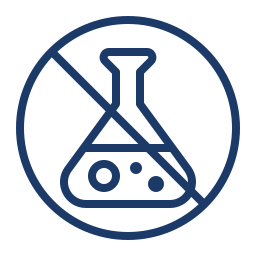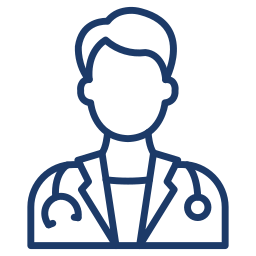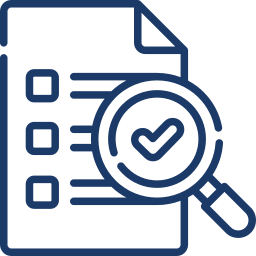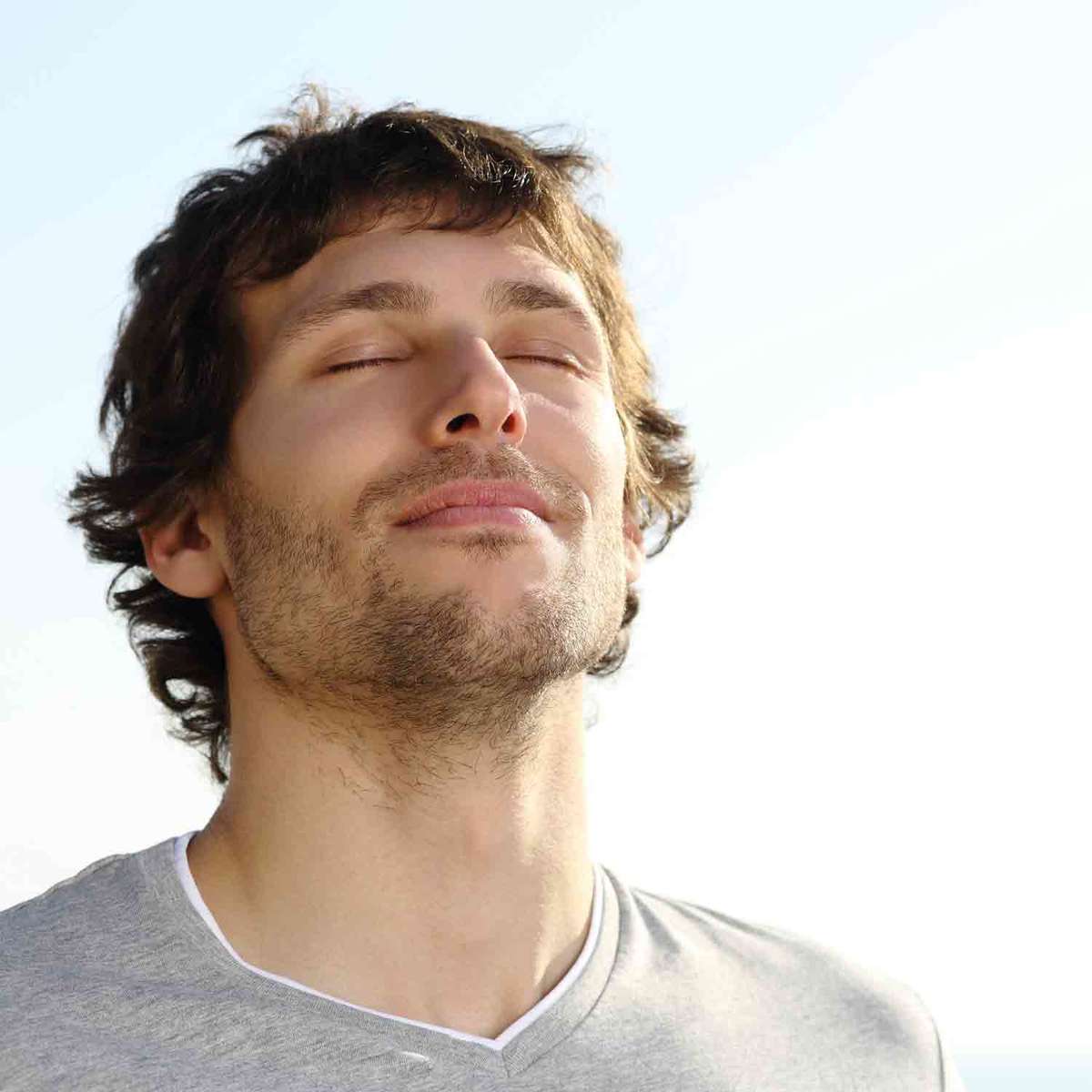 Two Highly Bioavailable Plant-Sourced Forms of Magnesium for Optimal Brain Function & Stress Management*
Magnesium is one of the most important minerals for human health and Liquid Magnesium provides an easy way to get your daily dose. It's a water-soluble magnesium sourced from plants, so it's gentle on your stomach and easily absorbed. Plus, it comes with calcium and other essential minerals to help keep you healthy and feeling great.*
Made by Doctors
Like, real Doctors. Actually.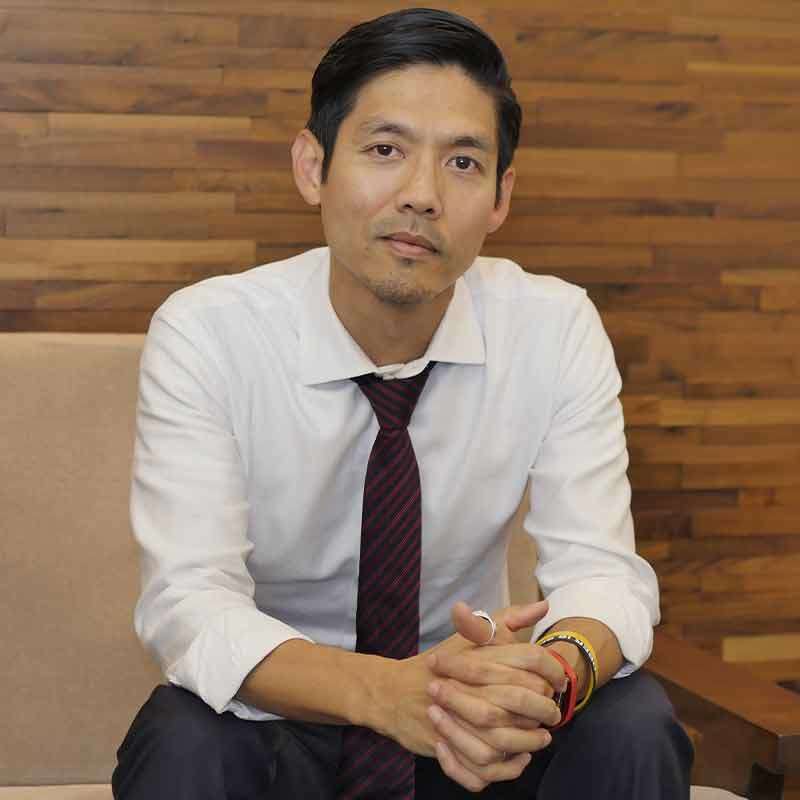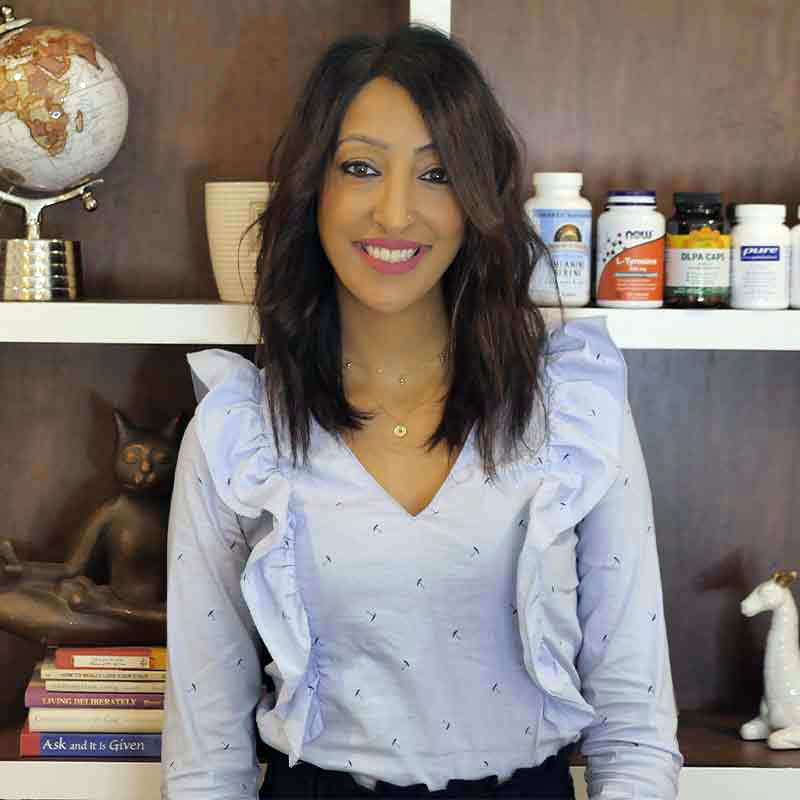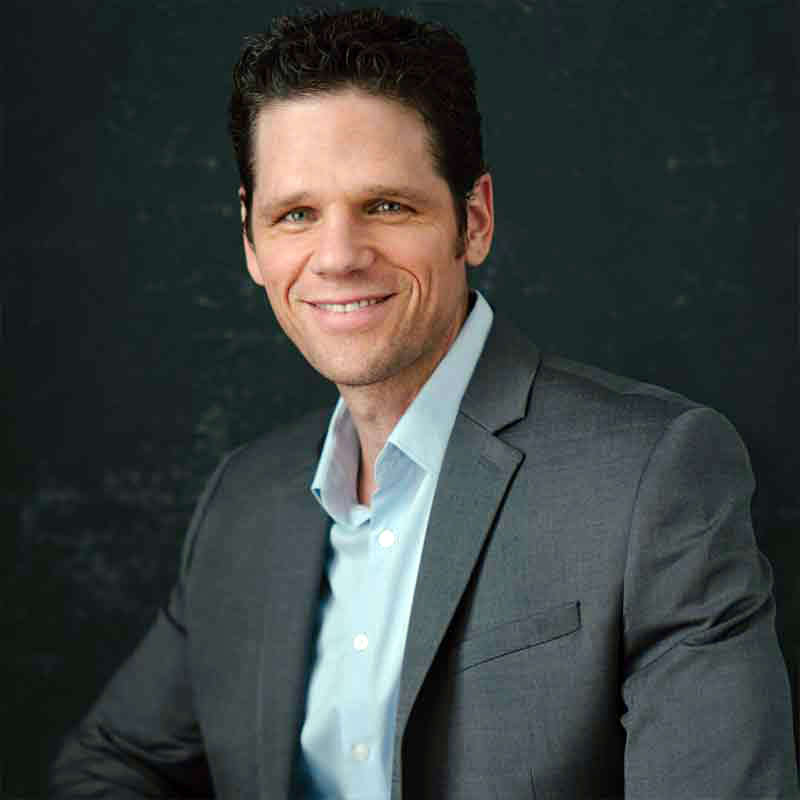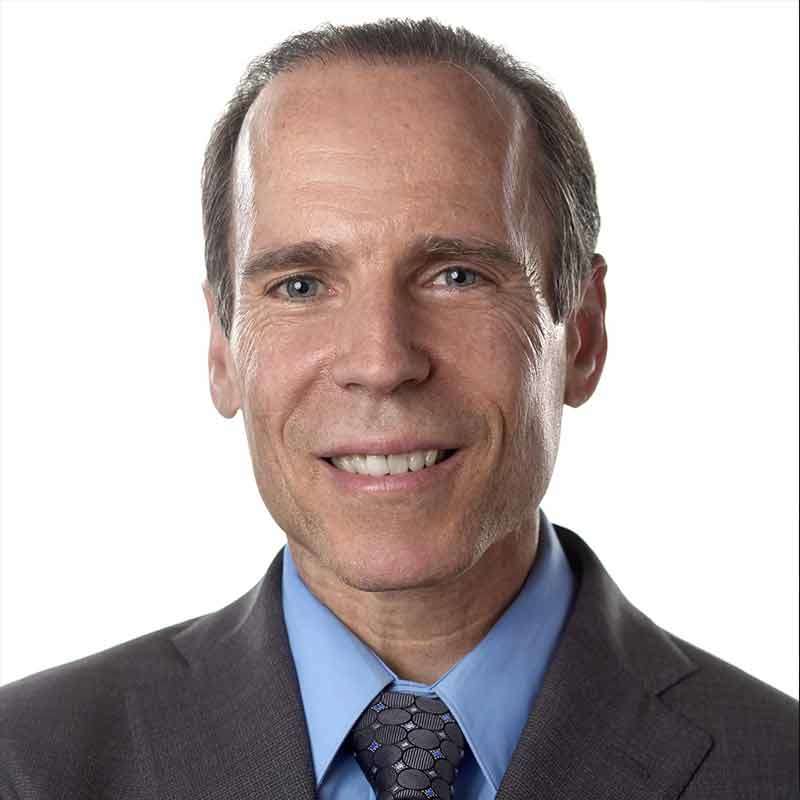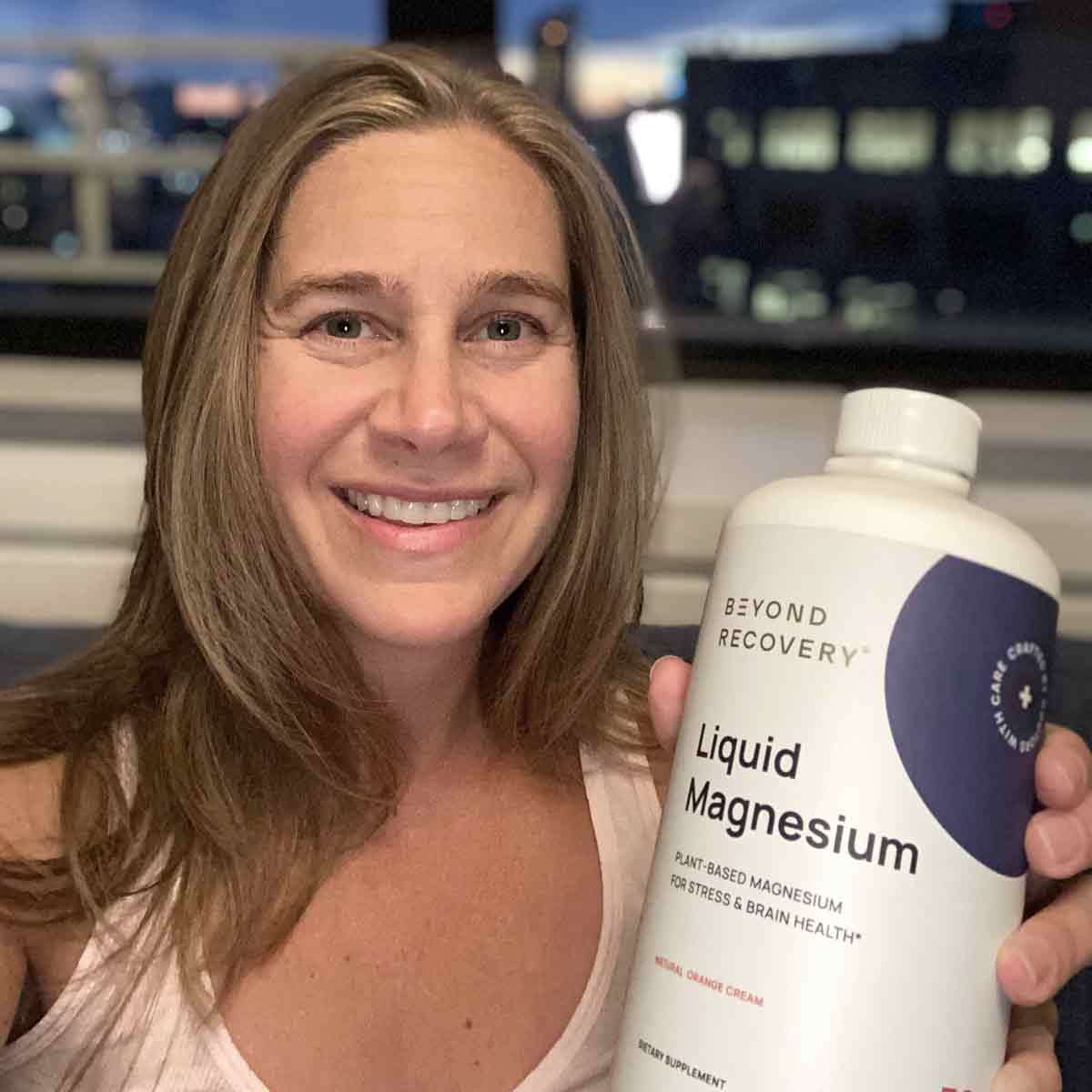 ⭐⭐⭐⭐⭐ - Ellen Vora, MD
"Magnesium is a supplement I always take at bedtime, even when I travel! It's usually a giant chalky pill, but Beyond Recovery has created it in liquid form."

Ellen Vora, MD | Holistic Psychiatrist
Author of 'The Anatomy of Anxiety'
@ellenvoramd
Liquid Magnesium: Overview
There's an 80% chance you are deficient in Magnesium. Find out below why you should use Beyond Recovery®'s Liquid Magnesium.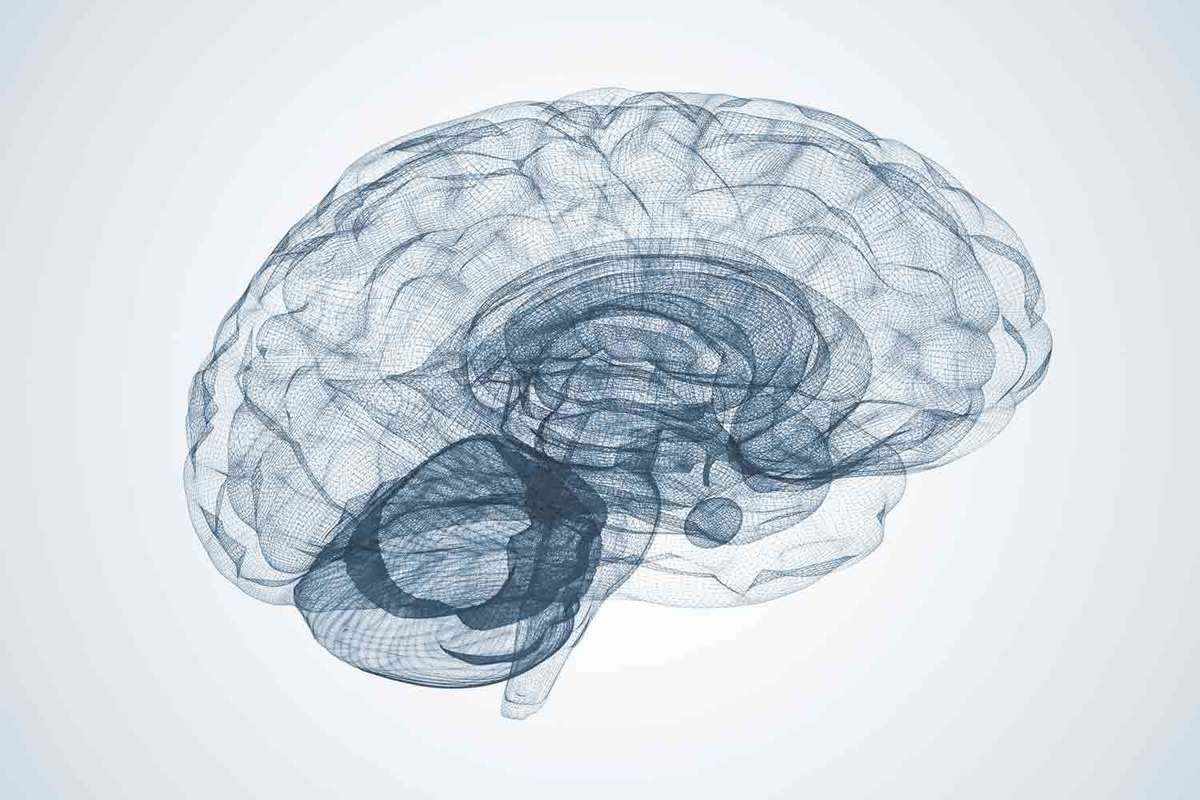 Magnesium is Essential*
Magnesium is a vital mineral that helps to regulate over 300 biochemical reactions in the body. It's necessary for deep-sleep, neurotransmitter synthesis, a relaxed mind, and energy production.*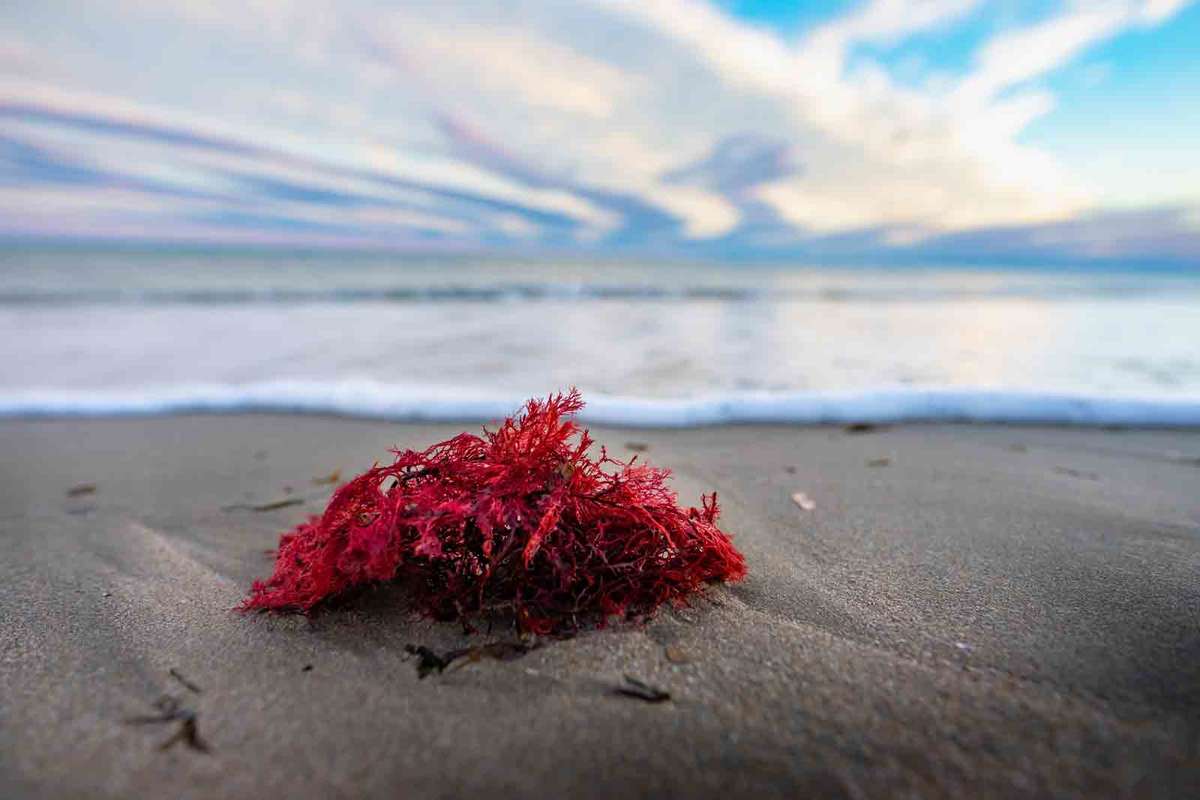 Plant-Based Liquid Magnesium
Our Liquid magnesium is sourced from plants (a form of red algae) so it's gentle on your stomach and easily absorbed. Plus, it comes with calcium and other essential minerals to help keep you healthy and feeling great.*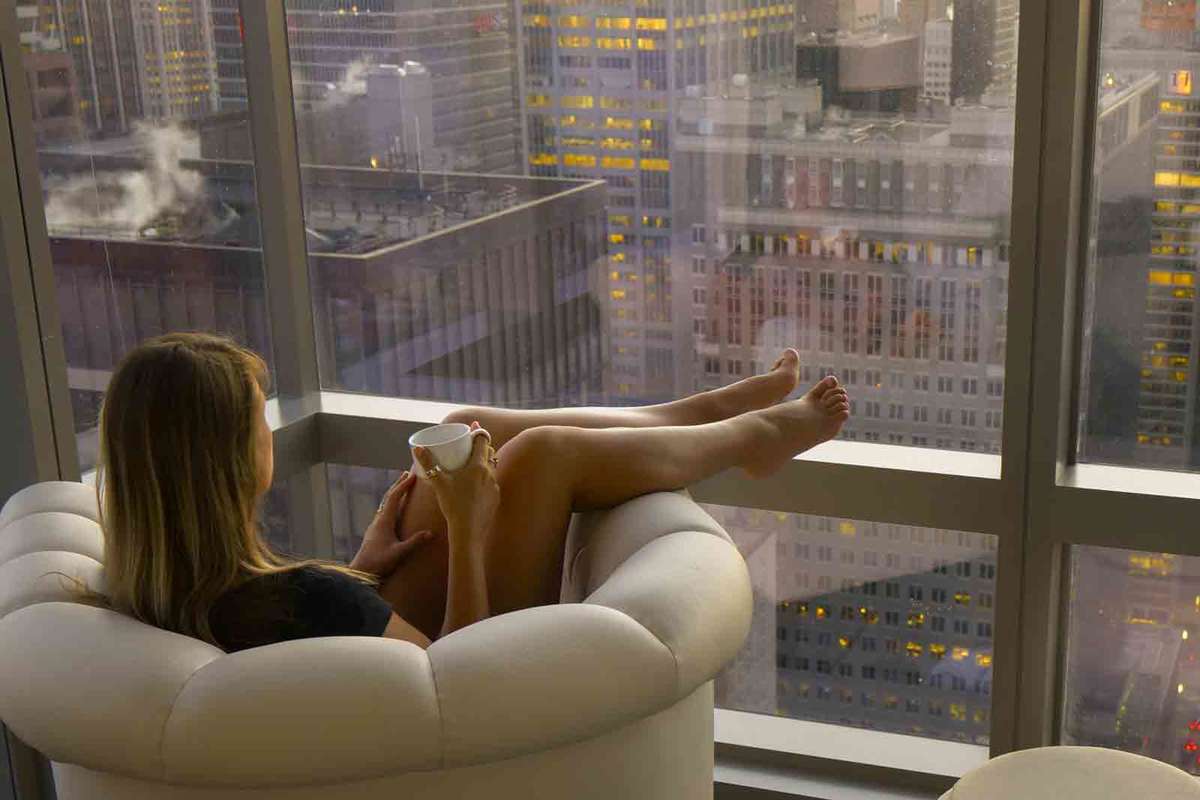 Stress Reduction*
Research suggests that magnesium can help reduce stress levels, while calcium has been shown to support cognitive function.*
INGREDIENTS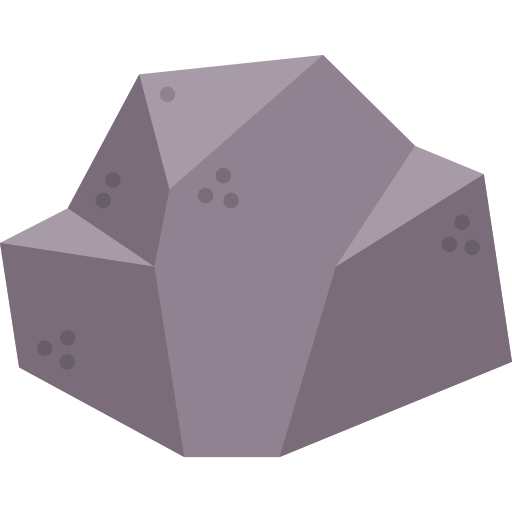 Magnesium (as Magnesium Citrate & Gluconate)
Our vegan plant-sourced Magnesium from Lithothamnion corallioides. For optimal brain health and wellness.*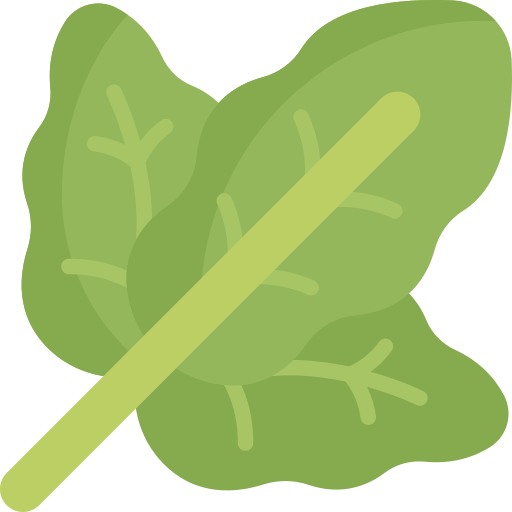 Calcium (as Calcium Lactate Gluconate & Citrate)
Our vegan plant-sourced Calcium from Lithothamnion corallioides. Calcium is the main mineral in your bones.*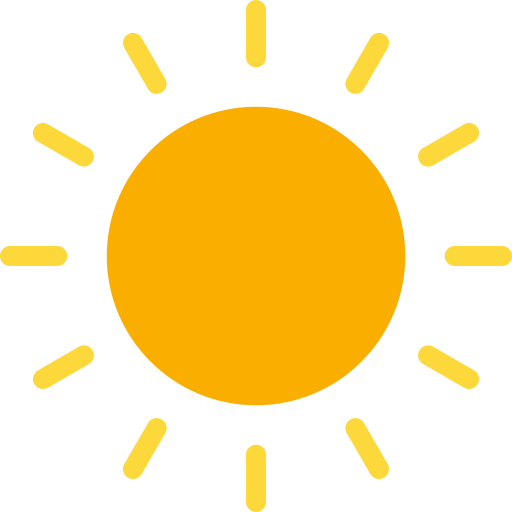 Vitamin D (as Cholecalciferol)
Vitamin D helps with calcium absorption and is essential for optimal immune and brain health.*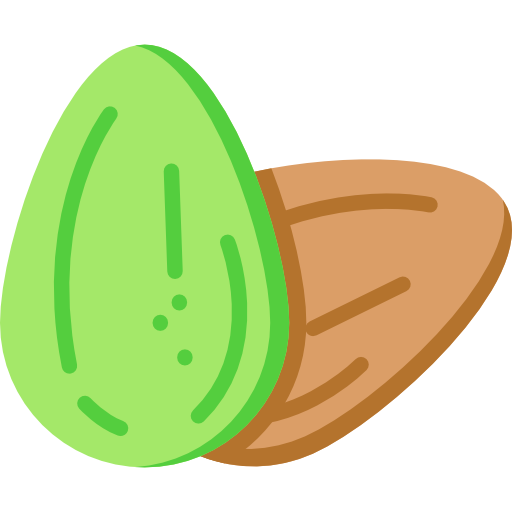 L-Lysine
Lysine is an essential amino acid the body cannot make and may help the body absorb calcium, iron, and zinc.*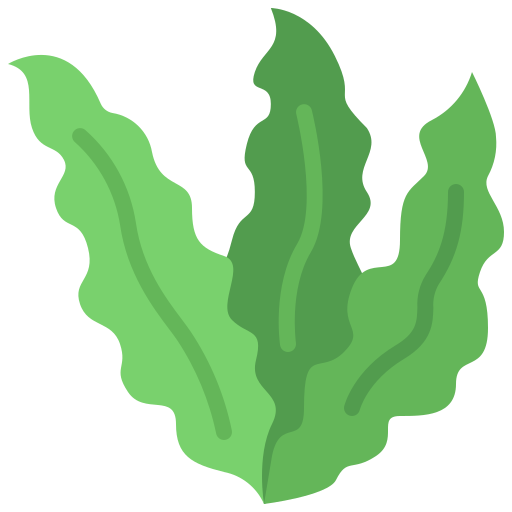 Sea Vegetation Derived Ionic Trace Minerals
Trace minerals are hard to come by, and essential for health. They are crucial building blocks for hundreds of enzymes.*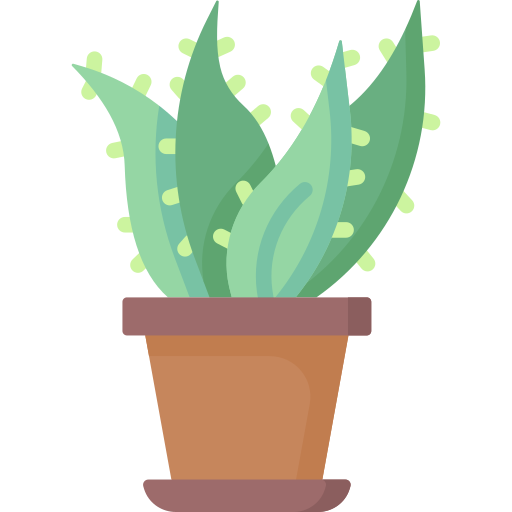 Aloe Vera Juice
Typically known for topical use, the Aloe vera plant is a rich source of antioxidants, which help fight free radicals.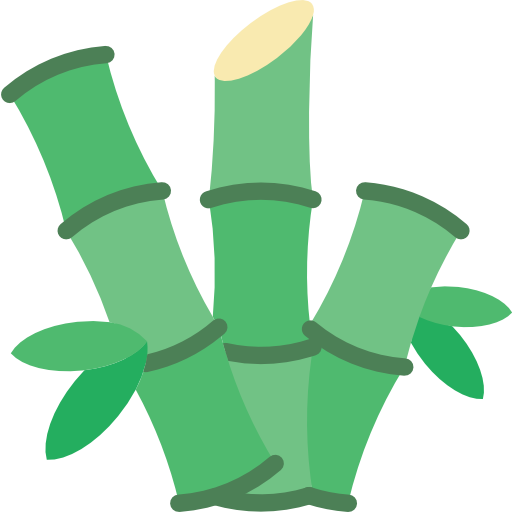 Bamboo Extract
Bamboo extract contains various important compounds like flavones, glycosides, phenolic acids, and amino acids.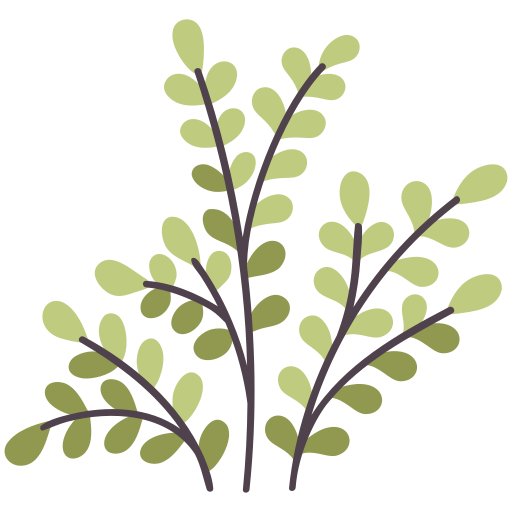 Horsetail Extract (for Silica)
Silica helps with bone strength by controlling the flow of calcium in and out of our bones.*
FREQUENTLY ASKED QUESTIONS

What does Liquid Magnesium do?
When taken daily, Liquid Magnesium helps you meet your nutritional requirements of magnesium and may help you manage stress and feel calm, improve brain health and more.*

How long does it take to work?
This will be different for everyone - for some it may be noticeable the first time you take it! But generally, we say daily for 1-2 weeks to start getting the best results.

If I stop taking Liquid Magnesium, will the effects stop?
Slowly over time, yes, if you are not getting your nutritional needs met of Magnesium.

Should I take more than the recommended dose?
No. Please follow the label as directed.

Are there any side effects?
As long as you follow the instructions, Magnesium is extremely well tolerated.
DIRECTIONS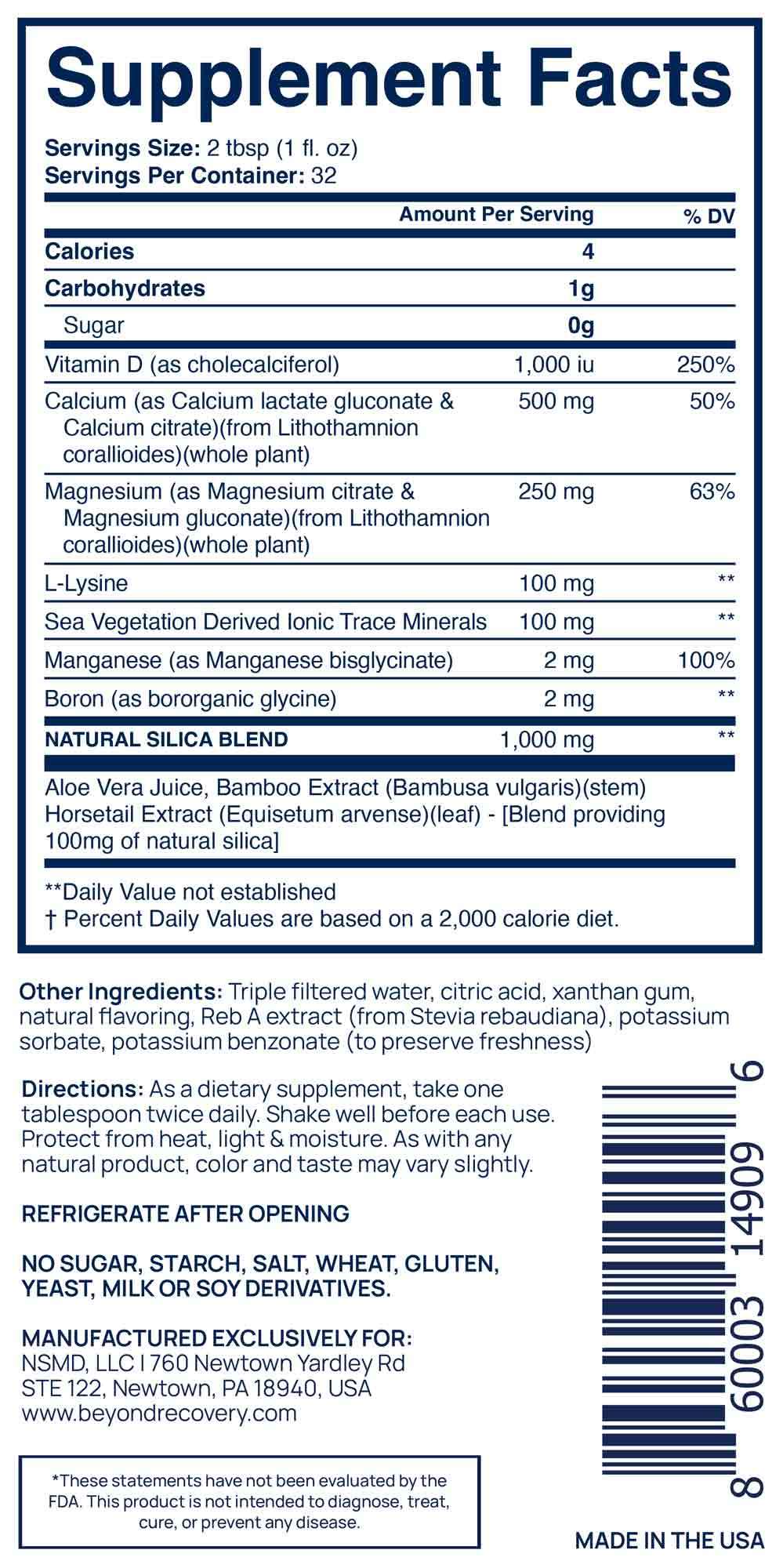 Suggested Use: As a dietary supplement, take one tablespoon twice daily. Shake well before each use. Protect from heat, light & moisture. As with any natural product, color and taste may vary slightly.

Other Ingredients: Triple filtered water, citric acid, xanthan gum, natural flavoring, Reb A extract (from Stevia rebaudiana), potassium sorbate, potassium benzonate (to preserve freshness)

Caution: For adults only. Consult physician if pregnant/nursing, taking medication, or have a medical condition. Keep out of reach of children.
Best Liquid Magnesium
I absolutely love this product. I bet the best sleep ever!! Thank you!
Liquid Magnesium
Love the Liquid Magesium & I will be never be without it! It just gives me an overall feeling of feeling better, along with sleeping better. I love all the products by Beyond Recovery & take this brand because they are tested & are quality products for one's money!!!
Effective Mg
This product has been great for me and has greatly helped my physiological symptoms of chronic stress. I take this when I am feeling low in Mg (when I feel my muscles are tight) and has greatly helped IBS issues I had. My only wish is that natural flavors would be omitted, but other than that, this is a great product.
dDubs17
My body was so deficient on magnesium the liquid hits you instantly and helps dramatically…
5 stars all the way
I LOVE this stuff! I have tried soooo many magnesiums. I have been through at least 8 or 9 other brands. This is the one that I like the best. It agrees with my body and has a great taste. I am hooked. Buy it you won't be disappointed.