Discover The #1 Thing To Help You Increase Your Focus And Thrive In Recovery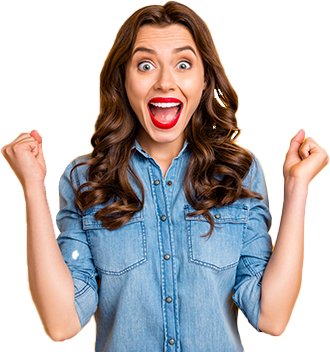 Wouldn't it be amazing if you could wake up every day in a pleasant and upbeat mood? To not feel "brain fog" all of the time? To not feel like you have to reach for the caffeine every couple of hours, just to get through the day?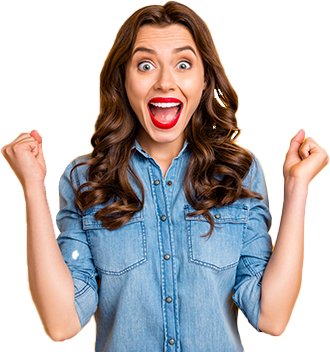 From: Dr. Jeff Simone
(Doctor of Pharmacy, Dietary Supplement Advisor)
FEELING ANXIOUS IS COMMON WHEN IN THE FIRST STAGES 
OF RECOVERY
In a lot of rehab programs, treatment centers or 12 step programs, you will find individuals who are chain smoking or vaping all day.
Others who are drinking 15 energy drinks a day to prevent themselves from using.
Those individuals then find themselves experience a lot of anxiety, leading to a loss of appetite and restless sleep.
Poor diet and lack of sleep can lead to a decrease of mental clarity.
No wonder wonder it's hard to focus...
MANY ADDICTS IN RECOVERY EXPERIENCE BEING 
COGNITIVELY IMPARED
The main reason behind the feeling of being "foggy" comes from a nutrient deficiency caused during withdrawal.
Detox is a painful, but not the hardest part of overcoming addiction.
If it was the hardest part, then everyone who successfully completed detox would be home-free, free of addiction.
That is not always the case.
If you make it 28 days into a detox, you're not in the clear or done.
Your body and mind is still recovering and there is more to the journey to recovery than simply detoxing from drugs and alcohol.
From my personal experience, and what I have seen, addressing nutrient deficiencies of an individual in recovery can help to stabilize their recovery.

Hello, my name is Jeff Simone.
...and I'm an addict, well I used to be. 
I am also a doctor of pharmacy, a dietary supplement advisor and the founder of Reaction Recovery ™.
I myself am a person in longtime recovery from an opioid and amphetamine addiction.
Over the past year, the recovery community has been crushed.
Addiction is a disease that thrives in isolation and stress.
And the state of the world has created additional stress for those who are struggling with addiction.
When we think about addiction, many people think only about the acute withdrawal period, which is horrible.
But there is more to the withdrawal process that is oftentimes not talked about.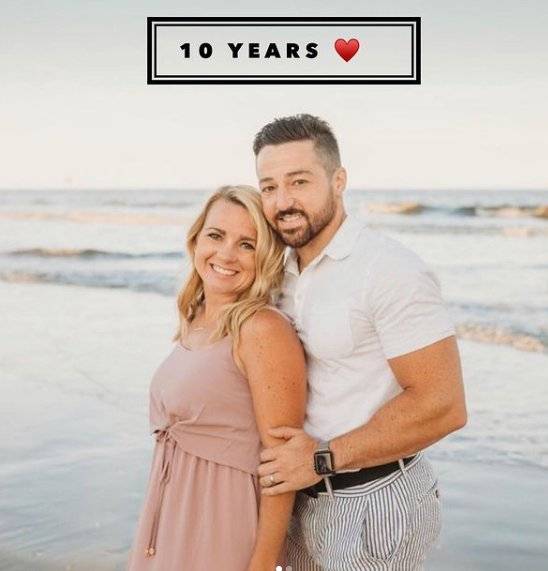 THE LOSS OF MENTAL CLARITY CAN BE DETRIMENTAL TO REMAINING ON THE PATH OF RECOVERY
When I was in recovery, I remember sitting on the couch with my wife and having a casual conversation about politics.
I was attempting to recall the name of a former governor of Los Angeles.
I could see his face, think of his movies, remember lines, but couldn't recall his name.
Arnold Schwarzenegger.
I have always put a lot of emphasis on mental acuity and I didn't like that one of my symptoms was struggling with that.
I relapsed shortly after that incident.
I know the relapse cannot fully be contributed to that moment, but I do know that it did not put me in a great place.
This loss of mental clarity is something that many in recovery can experience due to nutritional deficits from using.
ADDRESSING NUTRITIONAL DEFICITS CHANGED MY PATH TO RECOVERY, FOR THE BETTER!


RECOVERING ADDICTS FACE MANY STRUGGLES
Recovery is not easy, and those coming off of addiction face many challenges.
I've talked about the nutritional deficiencies that occur when an addict is working toward sobriety.
I get asked a lot if those deficiencies can be resolved through food?
I suppose, in theory, they could but I've never seen it happen.
When looking at drug addiction, by definition, there is a degree of not being disciplined there.
So to expect a recovering addict to become this example of perfect living is not realistic.
There needs to be a sustainable approach to helping resolve deficiencies and help individuals thrive in their recovery.
As I worked to enter recovery this time around, I worked with people who not only helped me to stop using but put emphasis on diet and internal care.
I can use myself as a good case study to compare two very different processes of recovery.
I reminded myself that my goal right off of the bat should not be to feel wonderful.
That was so important.
I think there is a myth that when you stop taking drugs, you immediately start to feel better.
That is not necessarily what happens.
You need to care for your body and be patient as you recover, and then remember that the battle isn't simply acute withdrawal, it also includes sustaining your recovery.
HELPING RESOLVE NUTRIENT DEFICIENCIES...
All of the people I see success with early on, is through the use of supplements and vitamins in addition to detox.
Individuals with an alcohol addiction, face vitamin B deficiency.
Whether it is through malnourishment in their diet or the alcohol flushing them out.
In addition, magnesium is another common vitamin that addicts are lacking.
Magnesium is the chemical in your body that helps you thrive.
It gives you energy, maintains healthy brain function, can improve sleep quality and so much more.
Lack of magnesium, in addition to the symptoms that occur in detox can make it difficult for a recovering addict to stay on the path to recovery.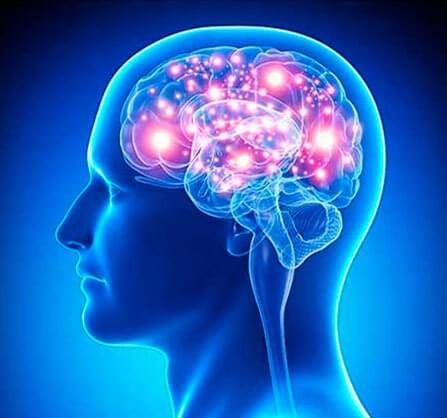 AFTER YEARS OF WORKING IN THE FIELD, I HAVE FOUND 3 SUPPLEMENTS THAT CAN CHANGE AN ADDICT'S ROAD TO RECOVERY
5-HTP: A precursor to serotonin. Serotonin in the body is directly related to our overall happiness. The majority of antidepressants focus on balancing serotonin levels in the brain. 5-HTP as a supplement allows for better rest, happier moods and more focus without having to go on prescription medication to boost serotonin.
DLPA: A dietary supplement. When naturally created in your body, it is a protein building block in your brain. When your body is lacking DLPA it struggles to make serotonin and dopamine. DLPA supplements give you the protein needed to naturally produce the chemicals that make you feel happy, have more regulated moods and fall asleep more easily.
L-Tyrocine: The #1 supplement I would recommend. What I look at as the "addiction killer". L-Tyrocine is a direct precursor to the body's production of dopamine. Anyone who is recovering from amphetamines will struggle with symptoms that are going to closely resemble depression. The feeling of having the "blahs" and a doctor may be included to diagnose and subscribe medication for depression, when in reality the body and brain is lacking L-Tyrocine. 
THERE IS NO INSTANT GRATIFICATION ON THE ROAD TO RECOVERY
It is easy for us as humans, to want immediate gratification when it comes to anything.
There is a lot of relearning when it comes to diet and nutrition therapy, in that the gratification will not come overnight.
You have to trust the process to see the benefits. I always tell my clients to give it at least a month to determine if the course of action is working for them.
But once the benefits are witnessed, they will be more rewarding than you could ever imagine.
In addition, the benefits of diet and nutrition therapy are lifelong!
BENEFITS OF SUPPLEMENTS FOR RECOVERYING ADDICTS:
​Help with mental fatigue
Increase cognition
​Regulate mood

Maintain brain function
Regulate sleep
Increase energy​
Stabilize
Knowing all of this, and realizing that it can be difficult to get all of the nutrients from food alone. 
I know that supplementation was the answer...
THEN I DISCOVERED 'BEYOND RECOVERY'
I was introduced to Beyond Recovery by a trusted colleague.
We are both very selective about what we recommend, so I knew it had to be good if she was telling me to check it out.
This company was created by four individuals whose specialties all come together to make a product like nothing I had ever seen within the recovery community.
I am classically trained as a pharmacist so my first reaction to a new product is always to turn the bottle over and view the ingredients.
All of the ingredients used in the product are things I would recommend to my clients, all packaged together.
You don't find products like this on the market...
THE MINDS BEHIND BEYOND RECOVERY...
The team at Beyond Recovery are four individuals whose specialties allowed them to create a unique product that is extremely effective.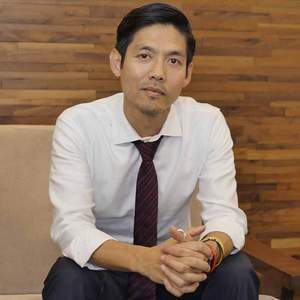 JOSEPH YI, MD

Board-Certified Addiction Medicine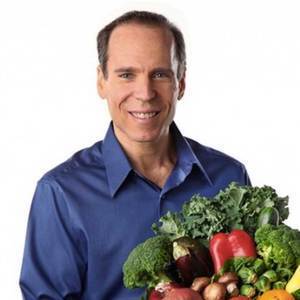 JOEL FUHRMAN, MD
NY Times Best Selling Author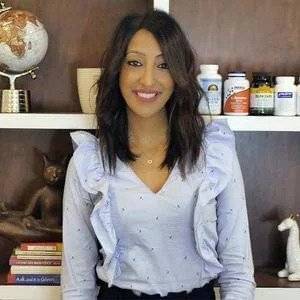 JASMINE GILL, MD
Board-Certified Psychiatrist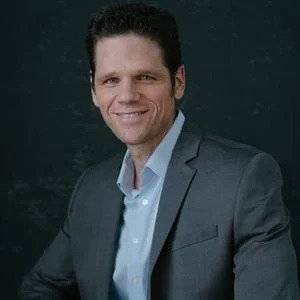 MICHAEL MANTZ, MD
M.S. Herbal Medicine
Each of these individuals are very respected in their communities and their combined backgrounds laid the groundwork for this groundbreaking product.
INTRODUCING 'MODERN DETOX' FROM BEYOND RECOVERY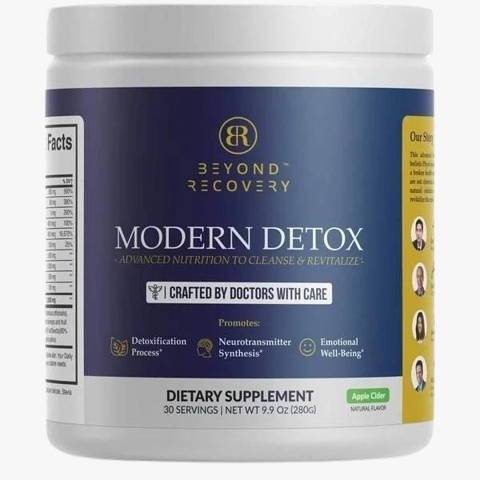 Through my own experiences and my experience with clients, I've found that when it comes to solutions to addiction, adherence is a huge problem.
It's going to disrupt good therapeutic attempts to subscribe too many prescriptions.
Anything to cut down on the number of pills/supplements an addict is taking, all the better.
If I'm mixing a scooper full of a supplement into my morning smoothie, the chances that I'm going to adhere to taking that more regularly is much higher than if I'm taking 8 different products from 8 different places.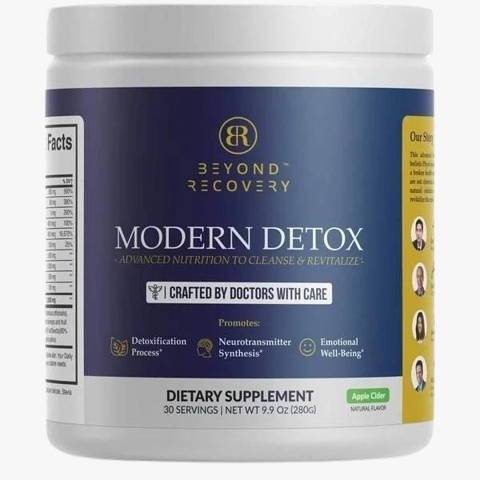 Not only does Beyond Recovery combine the three supplements that I believe to be the most beneficial for those in recovery, this product also includes a number of additional vitamins and supplements all linked to substantial benefits for addicts!
Vitamin C: cannot be produced naturally in the body, supports immunity
​Vitamin B3: helps your body better absorb vitamins
​B6: cannot be produced naturally in the body, helps produce serotonin
​B9: works with B12 to regulate your mood
​B12: works with B9 to regulate your mood and give you increased energy
​Magnesium Glycinate: helps to reduce stress
​L-Glycine: assists your body in getting good sleep and fighting free radicals
​Milk Thistle: helps to boost liver detoxification, removing toxic substances from the body
​Black Cumin Seeds: supports immunity and brain function
​Lemon Balm: a calming herb
​Chaga Mushroom: supports immunity
​Sunflower Seed Lecithin: allows Beyond Recovery to mix easily into water or your favorite beverage
DON'T JUST TAKE MY WORD FOR IT, SEE WHAT OTHERS ARE SAYING ABOUT MODERN DETOX FROM BEYOND RECOVERY
@BALIBLURECOVERY
"Taking Modern Detox daily has helped me improve mentally, physically and spiritually."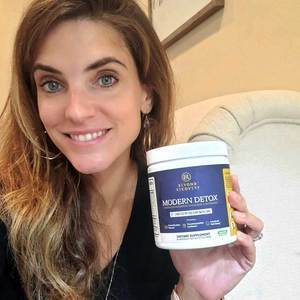 @MEGHANKTOUPS
"As a Holistic Psychotherapist I love Modern Detox from Beyond Recovery. for mental wellness"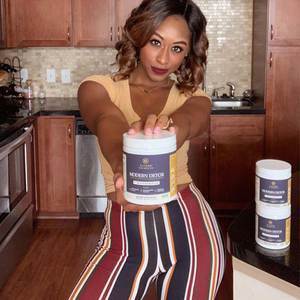 @JERMANYONLINE
"It's time to detox! When was the last time you detoxed and cleansed?"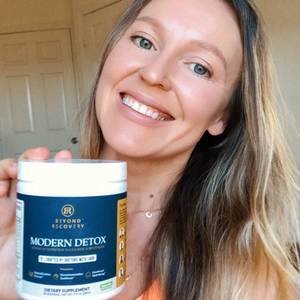 @OLGAURBANOVICH_
"Taking this supplement for a week and feel amazing, have a lot of energy, feel like a new person."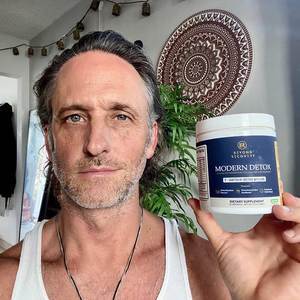 @DRTOMMYJOHN
"Calmer and better handling other day-to-day stressors that pop-up. Stuff is legit".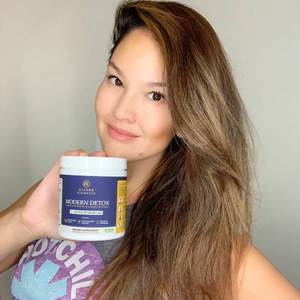 @VEGASBLOGGER
"It helps support the mood and I've been using it for over a week and I feel the difference."
AND EVEN MORE RAVING REVIEWS...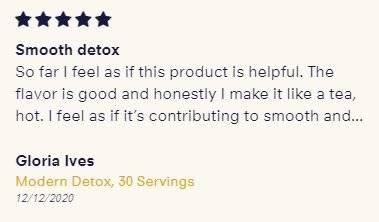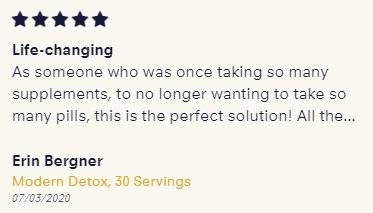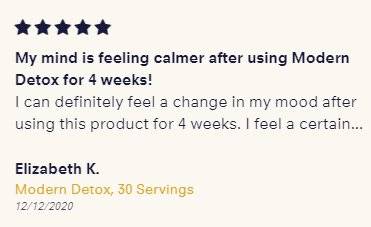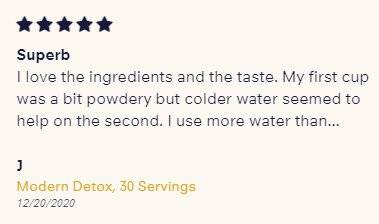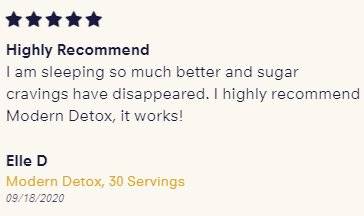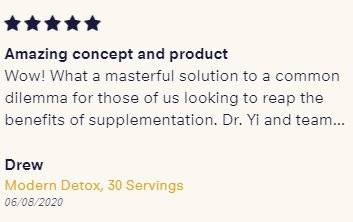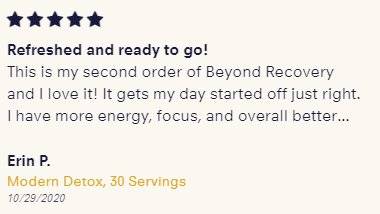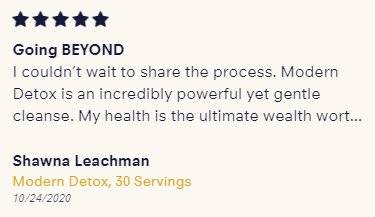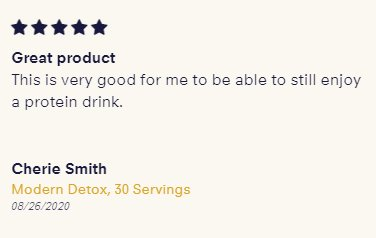 I AM MOTIVATED TO KEEP GOING, AND YOU SHOULD BE TOO!
Most people reach out to me in the same boat that I was.
These are people who want change, who have tried and their own and who feel stuck in the cycle of recovery and relapse.
The results of Beyond Recovery have been incredible for me.
Enough that I am motivated to keep going!
Beyond Recovery has helped me thrive, and it can help you do so too.
Take your recovery to an even more sustainable level!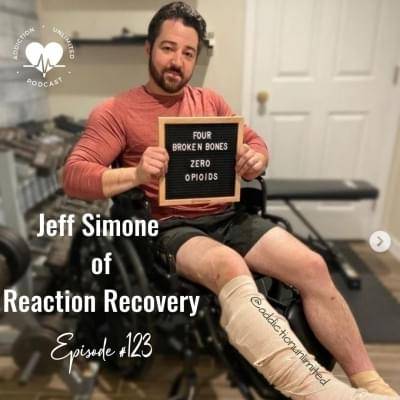 FOR THOSE OF YOU WHO 
ARE STILL ON THE 
FENCE...
Look, it doesn't matter to me if you enroll in the 'Text Game Guide' course or not. I'm literally giving you the answers to improving your texting skills with women and I'm offering it to you for next to nothing.
Some people will take advantage of this offer, some people won't - that's the way it is.
I hope you do, but if not - NO BIGGIE!
I know that sounds kind of harsh, but I think you understand that not everyone will take action on this offer (even though they desperately need it) and I can't concern myself with the people who are not willing to improve their situation...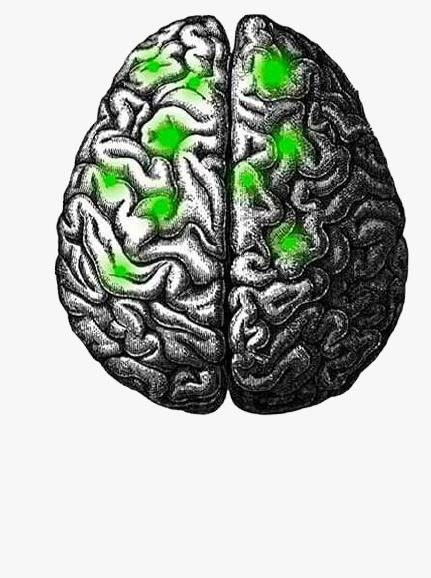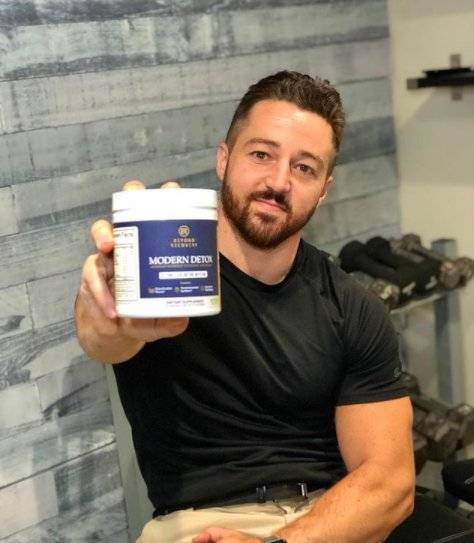 Jeff Simone, MD
Doctor of Pharmacy, Dietary Supplement Advisor, Recovering Addict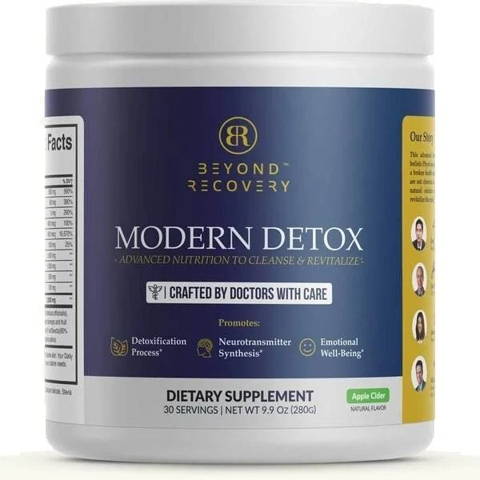 MODERN DETOX
For Increased Focus & Clarity
Just $49